Disclosure: This is a post written by me and any opinions expressed are my own. I may or may not have received compensation for my services.
Yesterday I wrote a post about a Pit Bull that had been shot by one of our local law enforcement. I am truly disgusted to say that the owner had the dog euthanized yesterday AT HIS OWN REQUEST. He wasn't ordered to do so. So this poor dog paid for the mistakes of it's owner? Would you put your child down if they didn't act the way "they were supposed to" because you did an awful job of showing them the correct way to behave? My dog was part of my family. "Pets" should be treated as family and not like an animal who just lives with you. *steps down off her soapbox* I am truly sad for this pup.
Source: The Toledo Blade
A Toledo police officer Saturday shot and wounded a dog that, the officer said, was attacking. The dog, identified by police as a brown adult male "pit bull," was reported at large about 7:40 a.m. in the 1800 block of Brussels Street and Matlack Avenue between Brussels and Brame Place. The dog warden responded and followed the dog into a yard in the 1800 block of Brame. She was unable to capture the dog and asked Officer Lawrence Demski to cut off its escape route, according to a police report. The dog was shot once as it attacked, Officer Demski wrote in the report. The pitbull was euthanized Saturday night at its owners' request.
The dog's condition had stabilized at the veterinary clinic but it would have needed an amputation or extensive surgery if not put down, Lucas County Dog Warden Julie Lyle said.
This was not the first time the dog had been reported. Ms. Lyle said she received a call a few days ago about two dogs running loose at that address.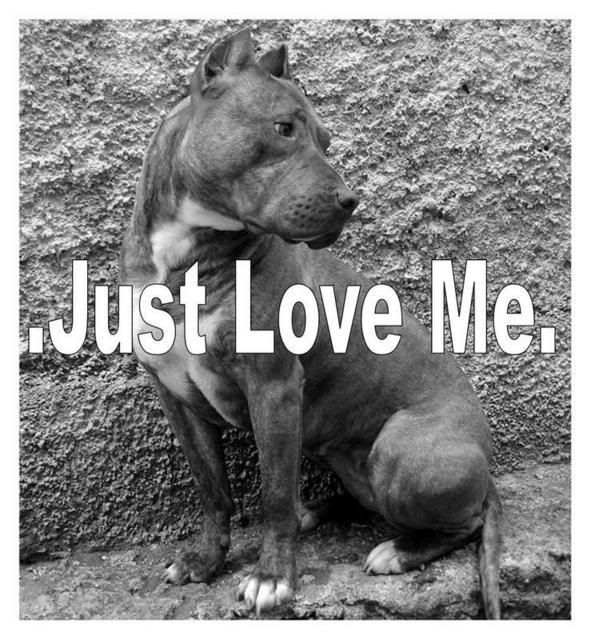 3 Responses to "Part 2: Why don't people take 5 minutes to educate themselves?"