Posts Tagged 'fathers day'
Disclosure: This is a sponsored post written by me on behalf of Warner Bros. All thoughts and opinions are my own, I am so thrilled to have this opportunity to share this insider news about the Man of Steel movie premier as part of this sponsored campaign from Warner Bros.
Father's Day is near! Not one of my favorite holidays since my Daddy isn't here anymore BUT still so much to be done for Dads out there! What are you going to do for that special Dad is your life? Dinner? Golf? How about a movie! Be one of the first to see Man Of Steel!
For the first time ever, tickets to the EXCLUSIVE pre-screening of Man of Steel on June 13th are available only at Walmart! The pre-screening will be shown at specified theaters at 7PM – making it the perfect family event for Father's Day or to kick off the summer.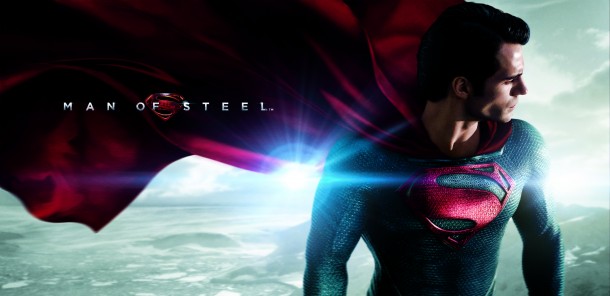 Tickets can be purchased at any Walmart in the Electronics Department and include an exclusive digital comic book written by David S. Goyer, writer of Man of Steel, as well as an exclusive opportunity to pre-order an HD digital download or Blu-Ray copy of the film.
I wanted to let you know about a very unique  Father's Day (or any other special occasion!) gift idea that I thought you would love! I know that it is just around the corner so check this out!
VoiceQuilt gives gifts that speak from the heart…literally!  VoiceQuilt is a uniquely personal gift – filled with your vivid, heart-touching greeting, memories and tribute. Record a toast to DAD or congratulations messages to a proud grad . Then, you can upload their favorite sentimental music. It will be a gift they cherish for a lifetime.
The sound of someone's voice – their accent, tone and laughter – conveys much more than a photo, letter or a store-bought gift. VoiceQuilt™ is a wonderfully creative gift solution for an individual, groups or families, a unique way to celebrate a special birthday, anniversary, retirement, Mother's Day, Christmas, graduations, Father's Day, a wedding or just to reach out to someone special just because.
In addition, VoiceQuilt is a great way to share recipes, messages to troops overseas, sick children or anything else you can think of…there is no end to how you can use it! In times of celebration, VoiceQuilt makes memories last forever and when times are tough, VoiceQuilt becomes a personal cheering squad.
This Is A Unique Gift That Won't Be Forgotten!
How VoiceQuilt Works…
FIRST…  Choose a toll-free phone package so that you can record your very own personal message, song and/or dedication. Or, if you like, you can have more than one person leave messages, toasts and tributes as well.
THEN…Record your own personal message, song , dedication…whatever you want to have in your keepsake for MOM or anyone else. It's easy to upload a favorite song (or other audio) to your VoiceQuilt!
If you are doing this as a group, invite family and friends to phone in toasts, tributes and favorite memories. (VoiceQuilt's email tools provide simple dialing instructions for callers plus draft invitation text that you can customize.)
Once you record your message and/or song, visit the VoiceQuilt Message Center to listen online. No special software is needed – just your web browser. Choose which messages/songs/audio clips to include in the VoiceQuilt playlist, give them descriptive labels, and arrange them in the order you like.
AFTER YOU TRY IT OUT…
Select a keepsake that plays and preserves your VoiceQuilt. Or, enjoy your VoiceQuilt electronically. A VoiceQuilt Keepsake Box operates like a music box – messages play automatically when you open the lid. VoiceQuilt CDs can be played in the car or during your special celebration. In a rush? Just need voices? Share messages on Facebook or download a VoiceQuilt MP3. It's the perfect sound track for photos and video.
Dear Daddy,
I am so sorry that I missed your last Father's Day. I am so sorry that you were taken from us just 10 days later and you were much to young! Any man can be a FATHER but it takes someone truly special like you to be a DADDY. I hope that where ever you are today, you are being celebrated the way you deserve to be. I refuse to cry today because I know you wouldn't want me to. Instead I am trying to focus on all of the wonderful times you made me laugh in those 30 years. I love you and miss you so much and I can't wait until the day when I get to see you again, I know you will be there waiting for me with open arms.
All My Love,
Your Baby Girl
Dad, my sadness knows no end;
I can't believe you are gone;
I am grieving for you every day;
It's hard to carry on.
You were always there to support and care,
When I needed a true friend,
How I will ever do without my dad,
I cannot comprehend.You were my teacher and my guide,
My dad, so good and strong;
Your example will sustain me now,
And last my whole lives long.
I am trying to communicate;
I hope that you can hear;
Expressing what I feel for you,
Helps me feel you are near.
My memories of the times I had
Help the pain to go away.
But Dad, my life won't be the same;
I miss you every day.
A part of me went with you;
You left a gap too big to fill;
You are my Daddy and my  hero;
I love you and I always will